Sunday Worship - 10:00 am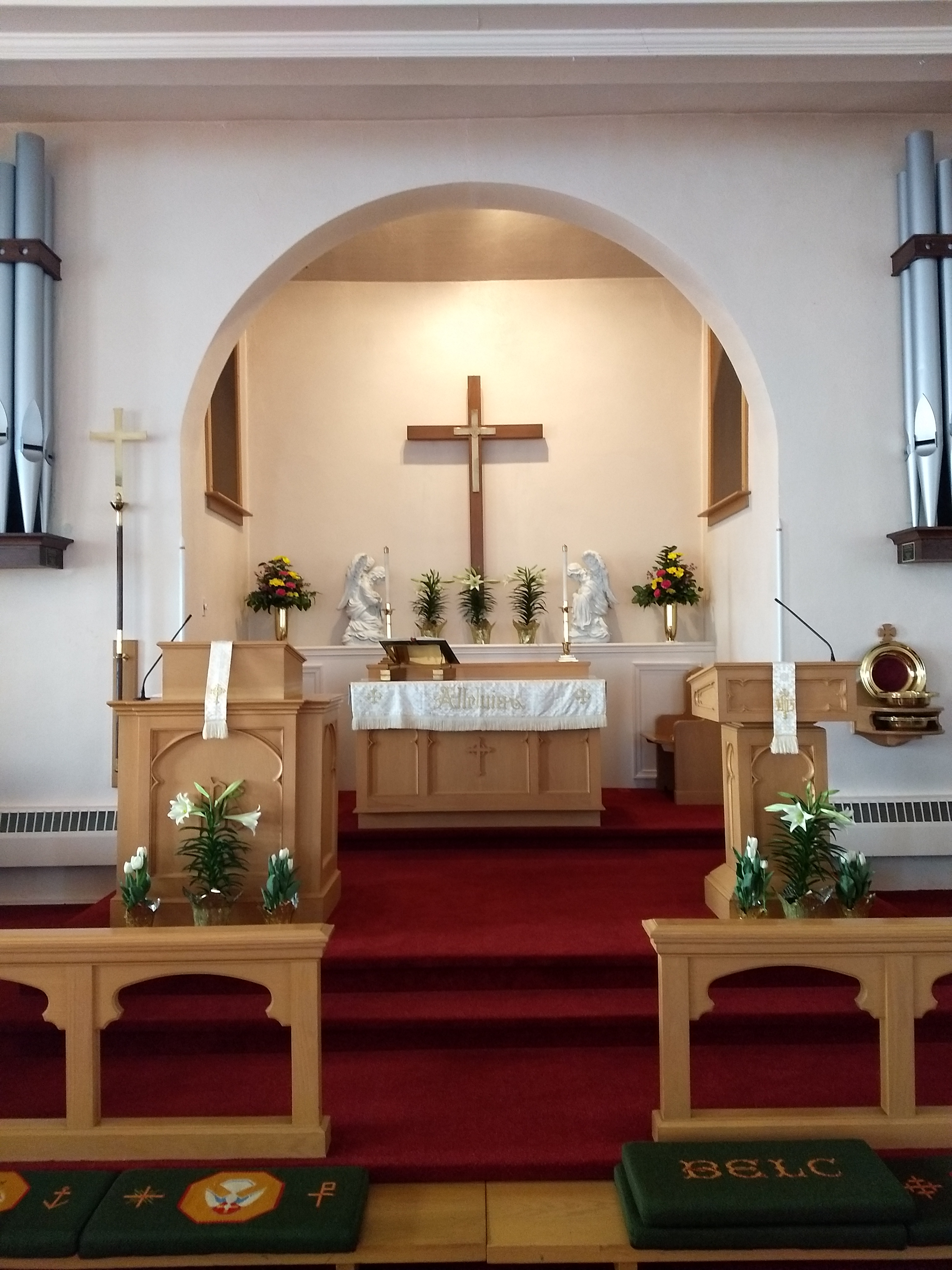 Worship at Bergstrasse Lutheran Church is both traditional and liturgical from our rich Lutheran heritage. Our worship includes an opportunity to share your "God Sightings" - where have you seen God in humanity?
The Sacrament of Holy Communion is celebrated in worship the first Sunday each month and at Festival Services throughout the Church year.

Baptisms are scheduled throughout the year, as new disciples are welcomed in to the priesthood of all believers.
Additional Worship services throughout the year:

Blessing of the Animals (in October)
Shared Mid-week Lenten Services with local Lutheran congregations

Holy Week Services: Maundy Thursday, Good Friday
Easter Sunrise Service
Christmas Eve Service with traditional carols and candlelight
Music

Bergstrasse is a congregation with a rich musical heritage. You are invited to share your musical talents in worship regardless of age or skill level. There is a place for you to offer your talents to God and others.
Handbell Choir

Guest musicians
On occasion we have a 'pop-up' choir or bell choir!
We are grateful for our guest organists each week. If you, or someone you know, might be interested in serving as a guest organist or to be considered as our stated organist, email us at bergluth@dejazzd.com

ACCESSIBILITY FEATURES
Sound system with remote hearing devices available.
Wheelchair accessible entrance.
Large print bulletins available.

Bergstrasse Evangelical Lutheran Church, 9 Hahnstown Road, Ephrata, PA 17522 (717) 733-7808