Thanks to everyone who made the Bergstrasse Yard Sale a huge success!
________________________________
The Power of Pentecost
Sunday, May 20, 10:30 a.m.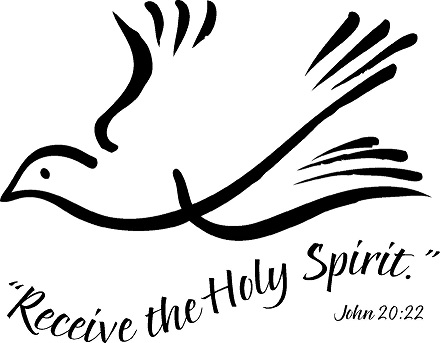 Pentecost started as a Jewish festival commemorating God's giving the Law to the Israelites 50 days after they escaped from slavery in Egypt.
Just days after the risen Jesus ascended to heaven, his (Jewish) disciples gathered in Jerusalem to celebrate Pentecost. But God transformed the occasion by giving them the Holy Spirit, as he'd promised. The disciples saw something like flames among and on them, heard a rushing wind and began speaking in many languages. The pilgrims in Jerusalem heard about Jesus in their native tongues (see Acts 2:1-12).
In Christian churches, Pentecost was once as important as Christmas and Easter. Today, congregations still observe it in special ways, using the color red to symbolize the Holy Spirit's power.
Our mission at Bergstrasse is to widen the community of people who know, love, and follow God.
Welcome to "The Church on the Hill". Founded in 1752, Bergstrasse Lutheran Church is committed to growing as a community in God's Love.
Bob Kramer, Interim Pastor
Come Worship with Us!

10:30 am Worship Service from September through May. (9:30 am Worship with no Sunday School during the summer months of June, July, and August.)

All are welcome and are encouraged to take part in Holy Communion.
Assistive listening devices and large print bulletins are available.
Our service is considered traditional with a message relevant to every day life.