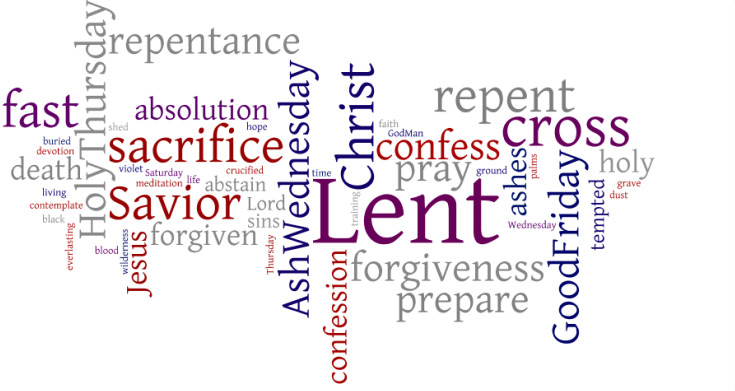 Lenten Services
"Servant of the Lord"
The services begin at 7 p.m.
For well over thirty years Lutheran congregations here in Northern Lancaster County have joined together for mid-week worship during the season of Lent. That tradition continues this year. Refreshments and conversation will follow the worship. The offerings received each evening will support the North Lancaster Disaster Relief fund and seminary students' meal plans. If there is a question about the service because of the weather, please contact the host church after 10 am on the day of the service and information will be provided.
March 7 - At St. Paul's Lutheran, Adamstown with Pastor Joe Veres (Faith, Denver) preaching on Isaiah 50:4-11, 3rd Servant Song


March 14 - At Faith United, Denver, with Pastor Dennis Trout (Swamp, Reinholds) preaching on Isaiah 52:13-53:12, 4th Servant Song

March 21 - At Mellingers, Stevens (Schoeneck), with Vicar Mark Fisher (seminarian, St. John Center, East Earl) preaching on Isaiah 58:5-9, The Fast God Chooses.

March 28 - Holy Wednesday- At Bergstrasse, Ephrata, with Pastor Sandy Gideon (St. Paul's, Adamstown) preaching on Isaiah 61:1-4, The Spirit of the Lord God, 5th Servant Song
Our mission at Bergstrasse is to widen the community of people who know, love, and follow God.
Welcome to "The Church on the Hill". Founded in 1752, Bergstrasse Lutheran Church is committed to growing as a community in God's Love.
Bob Kramer, Interim Pastor
Come Worship with Us!

10:30 am Worship Service from September through May. (9:30 am Worship with no Sunday School during the summer months of June, July, and August.)

All are welcome and are encouraged to take part in Holy Communion.
Assistive listening devices and large print bulletins are available.
Our service is considered traditional with a message relevant to every day life.